I had this album on my discogs "Want List" for a while, and some have showed up on sale a few times over the years but mostly didn't seem worth it, was prohibitively expensive shipping-wise, or didn't seem like the quality was worth investing in. Then came this Pat Martino "Baiyina", mint condition, shipping from nearby, and for a very reasonable price. So here I am, new owner of a Baiyana LP.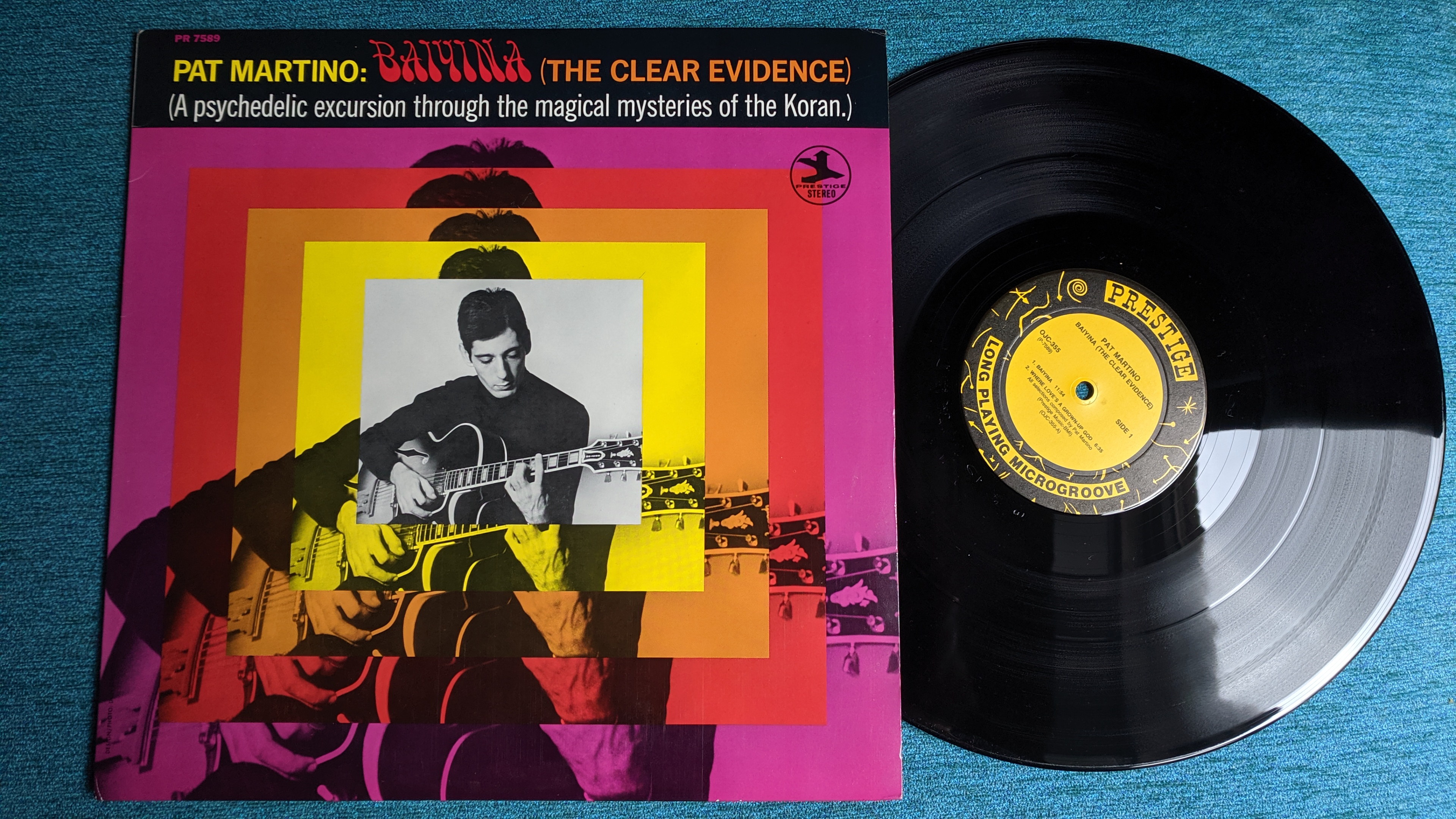 This was a 1989 reissue of the same remastered version that appeared on the CD. The original release of the album was in 1968, which was recorded in New York City in the same year, in one day, and released by Prestige. The full title is "Baiyina: The Clear Evidence" and subtitled "A psychedelic excursion through the magical mysteries of the Koran". Whether there's anything about the Koran in the actual music is beyond me, but it's a pretty pristine copy and sounded spotless; I listened to it a few times so far and there was not a pop or crackle at any point, really nice to listen to.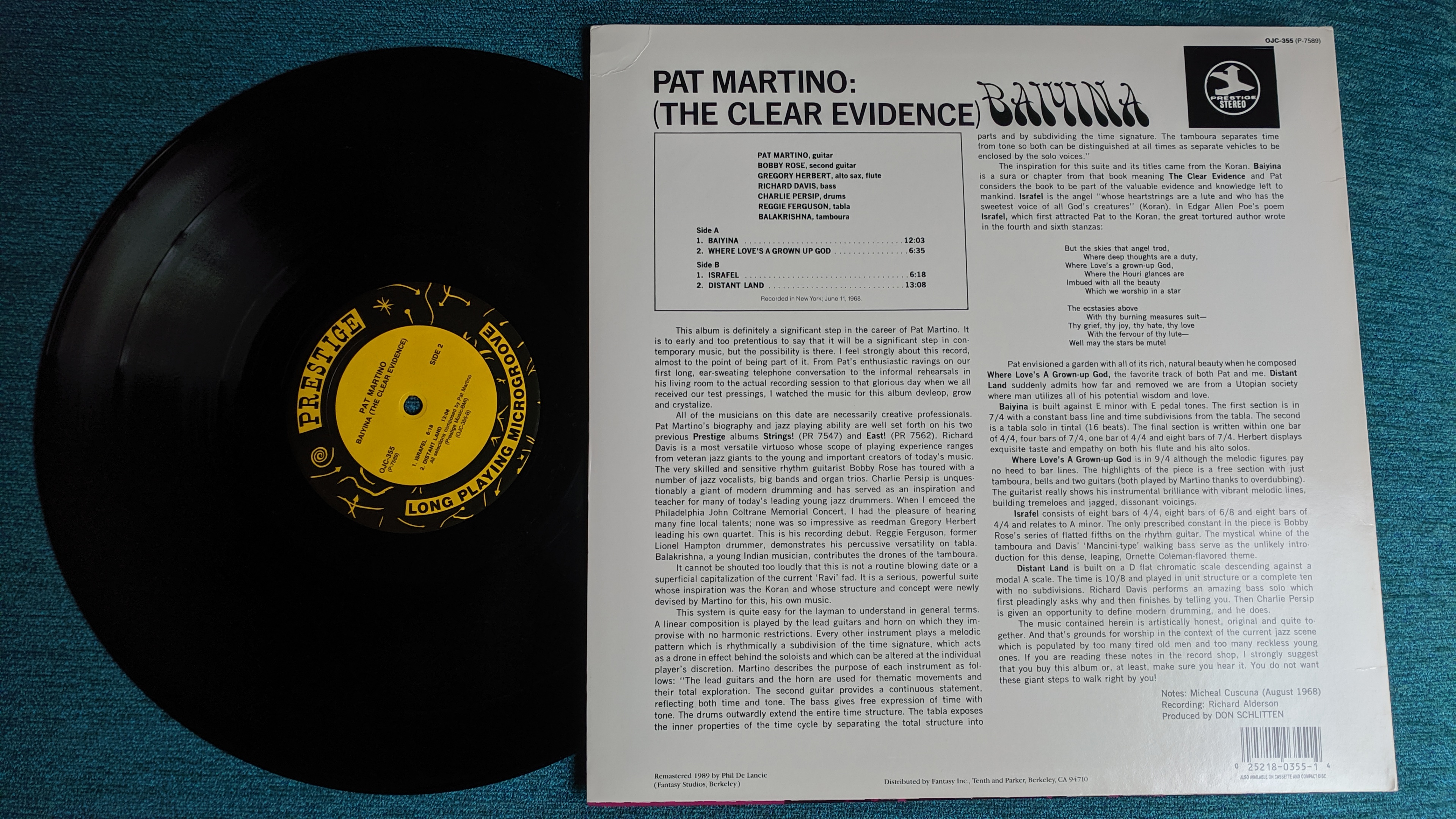 The album itself is kind of an outlier for a lot of Pat Martino's music. It's got the droning Indian Tanpura and Tabla by Reggie Ferguson, but a lot of the melody and voicing are angular and over uncommon time signatures like 7/4's and 9/4's. A lot of repitition makes it stand out from a lot of other electric Jazz Fusion that was coming out during the time but there's still a lot of Pat Martino's signature voicing in his solos. There's also a second guitar on the recordings by Bobby Rose.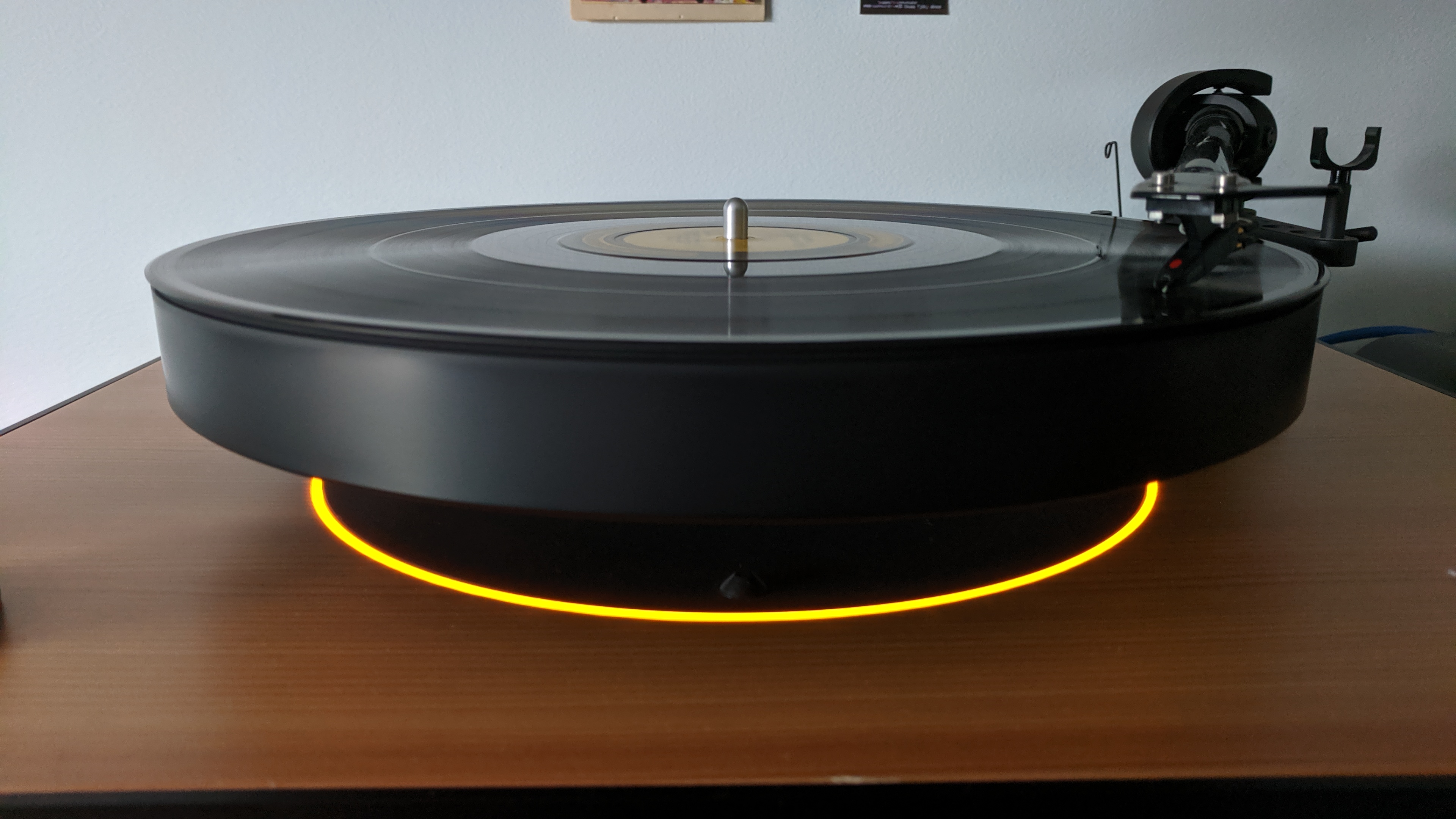 Filed under: Music
10/14/2019
---
HOME,CONTACT, TWITTER,