A few years ago I bought a couple of Blue Note's 75th Anniversary re-issues and thought they were kind of cool. They were albums I didn't already own on vinyl and they were inexpensive, didn't seem like anything special except that they were new. It wasn't long after that when I heard about a new series from Blue Note called the "Tone Poet" series which is supposed to be of much better quality. A few weeks ago I ordered a Sam Rivers and Kenny Burrell: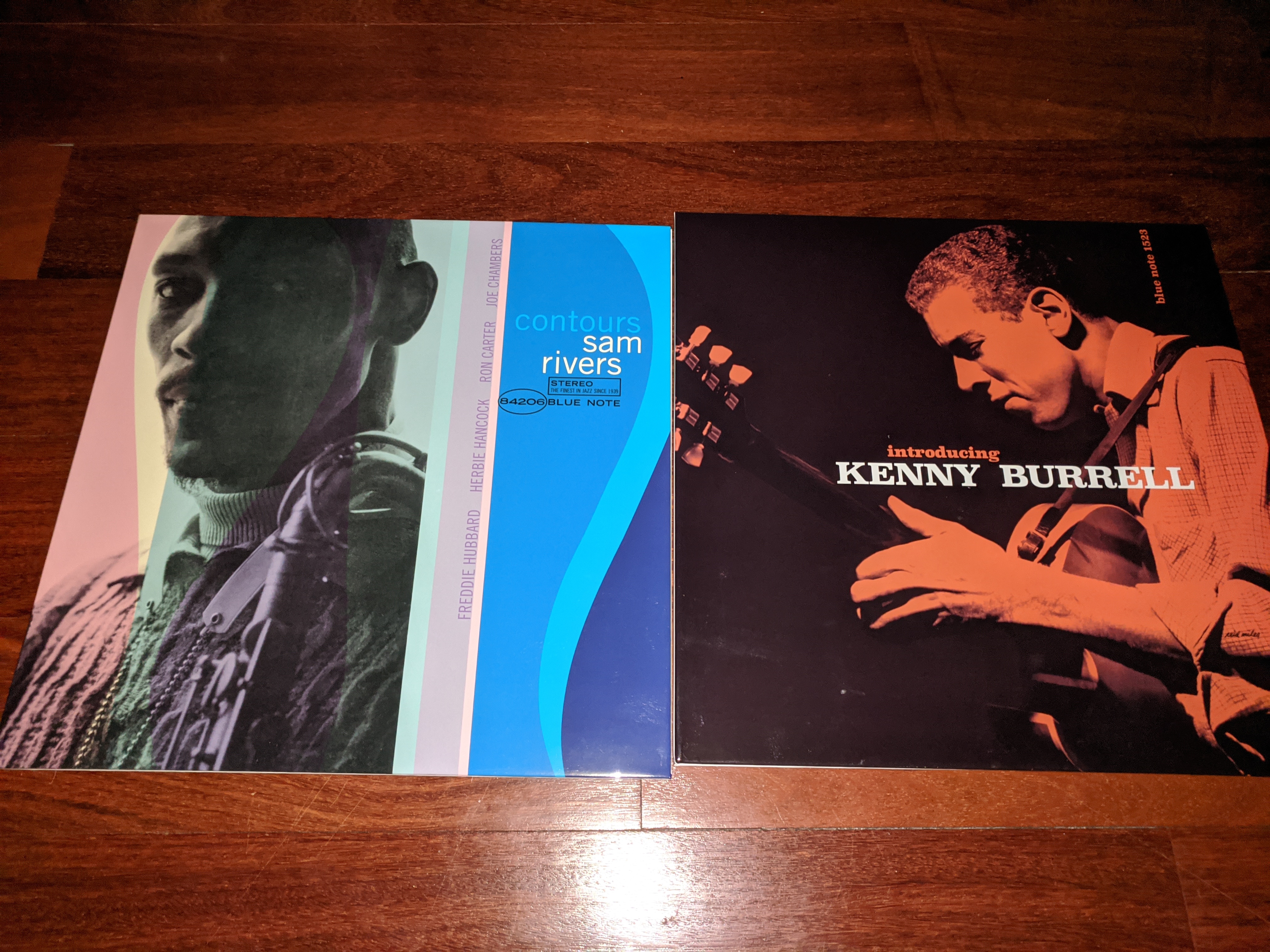 They are pretty hefty records, 180g of course, but even the sleeves are heavy duty thick. It's good quality. Here's the " Introducing Kenny Burrell" album: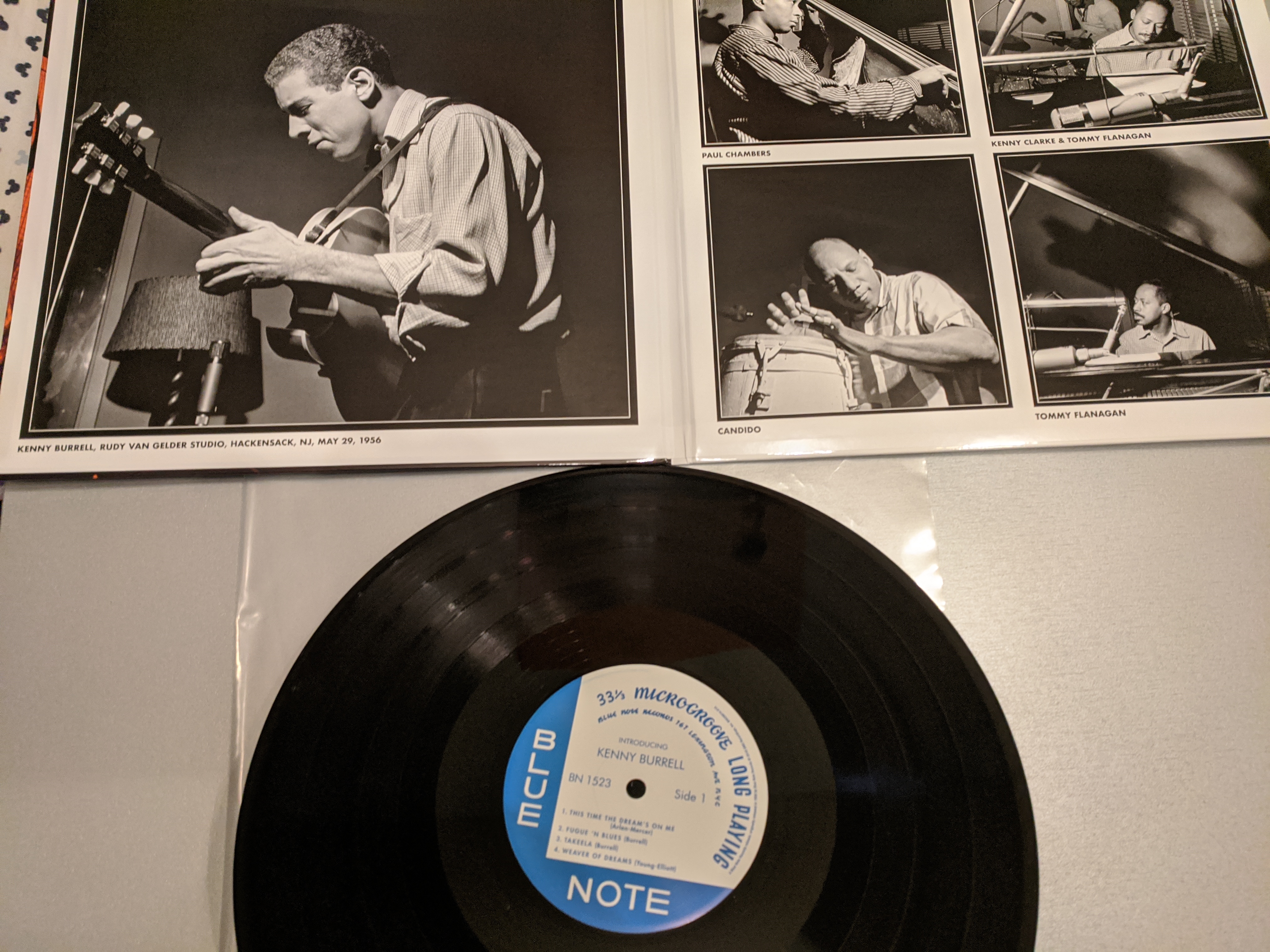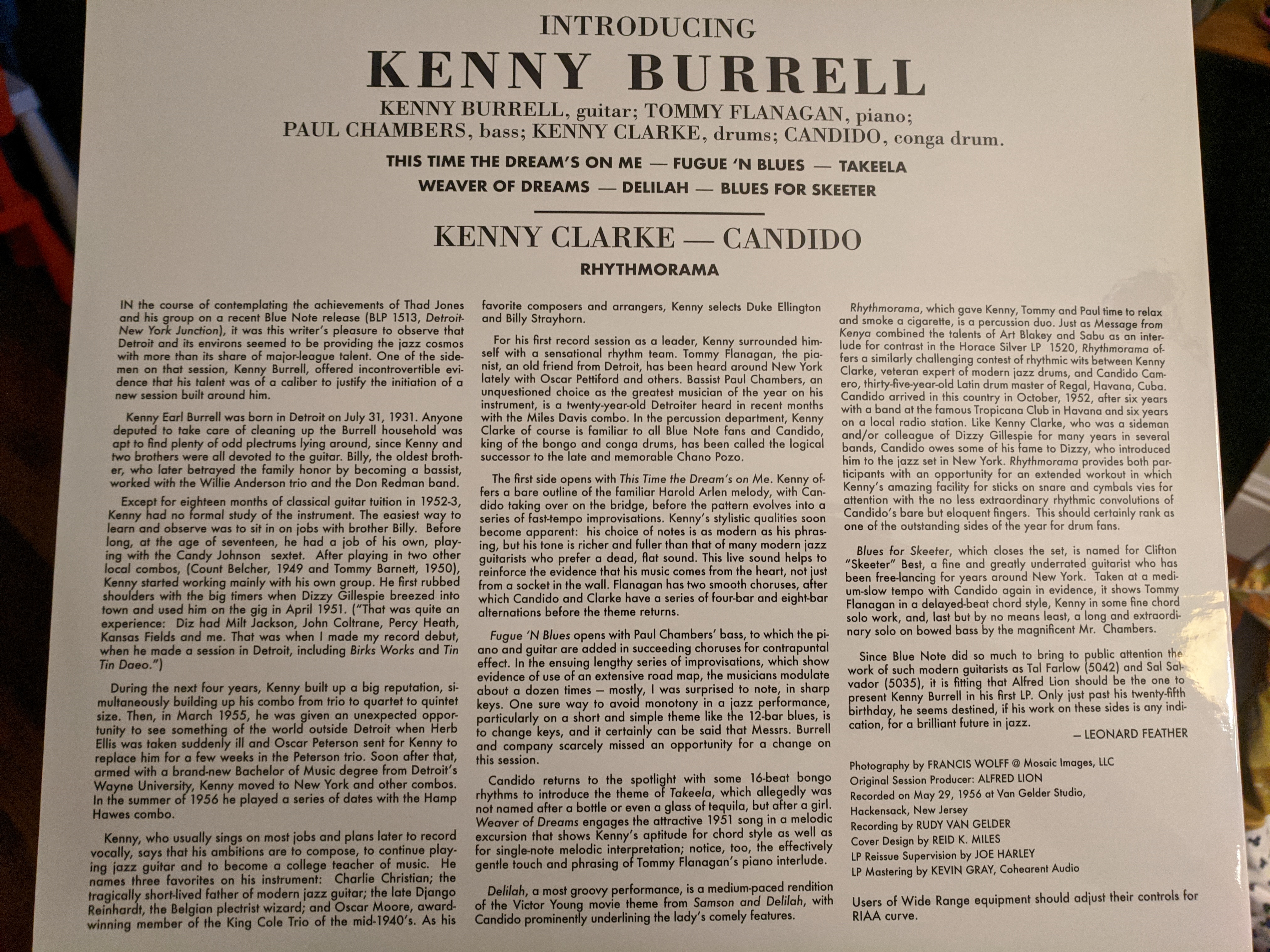 And the Sam River's "Contours", also 180g with a hefty sleeve: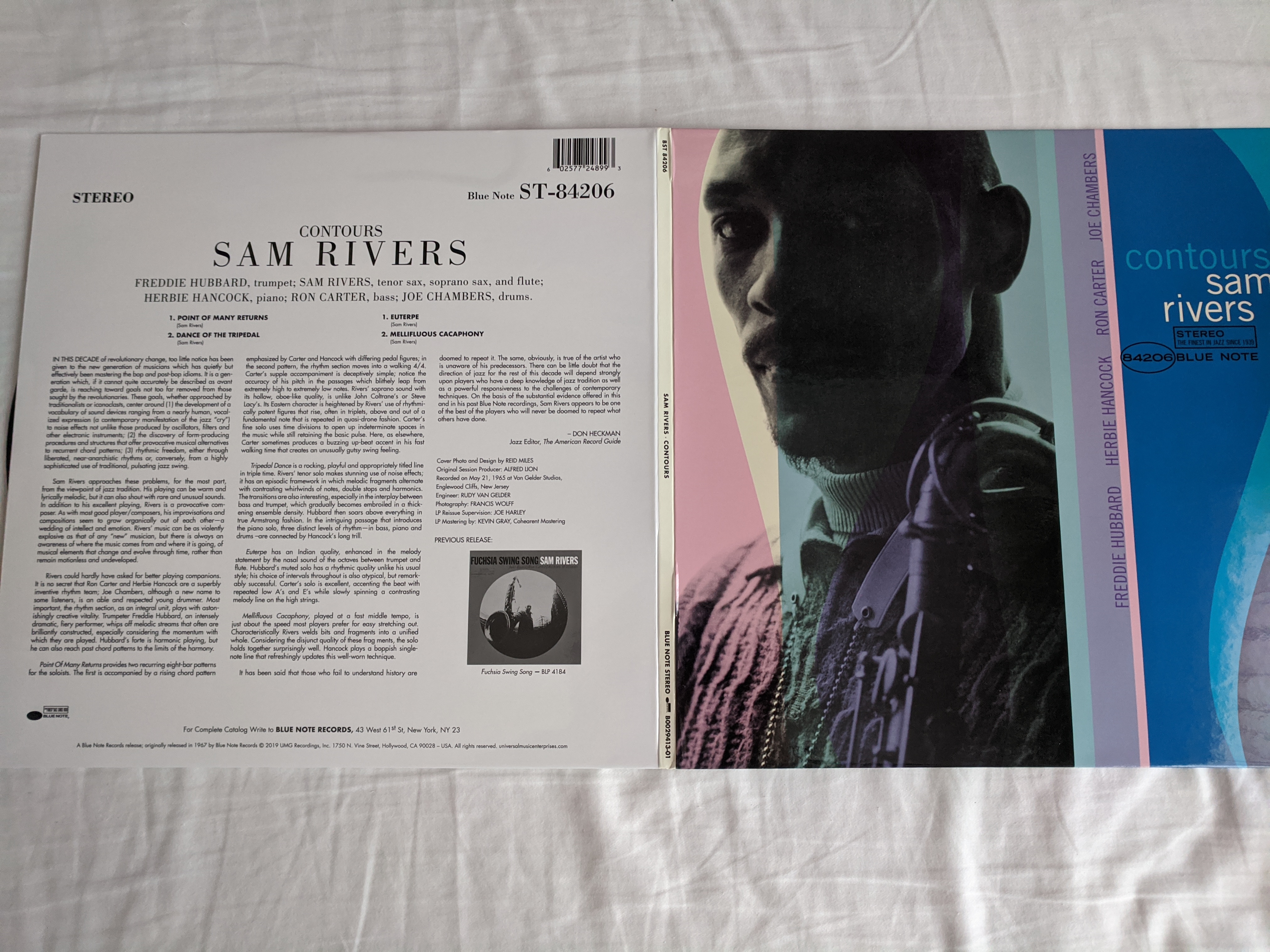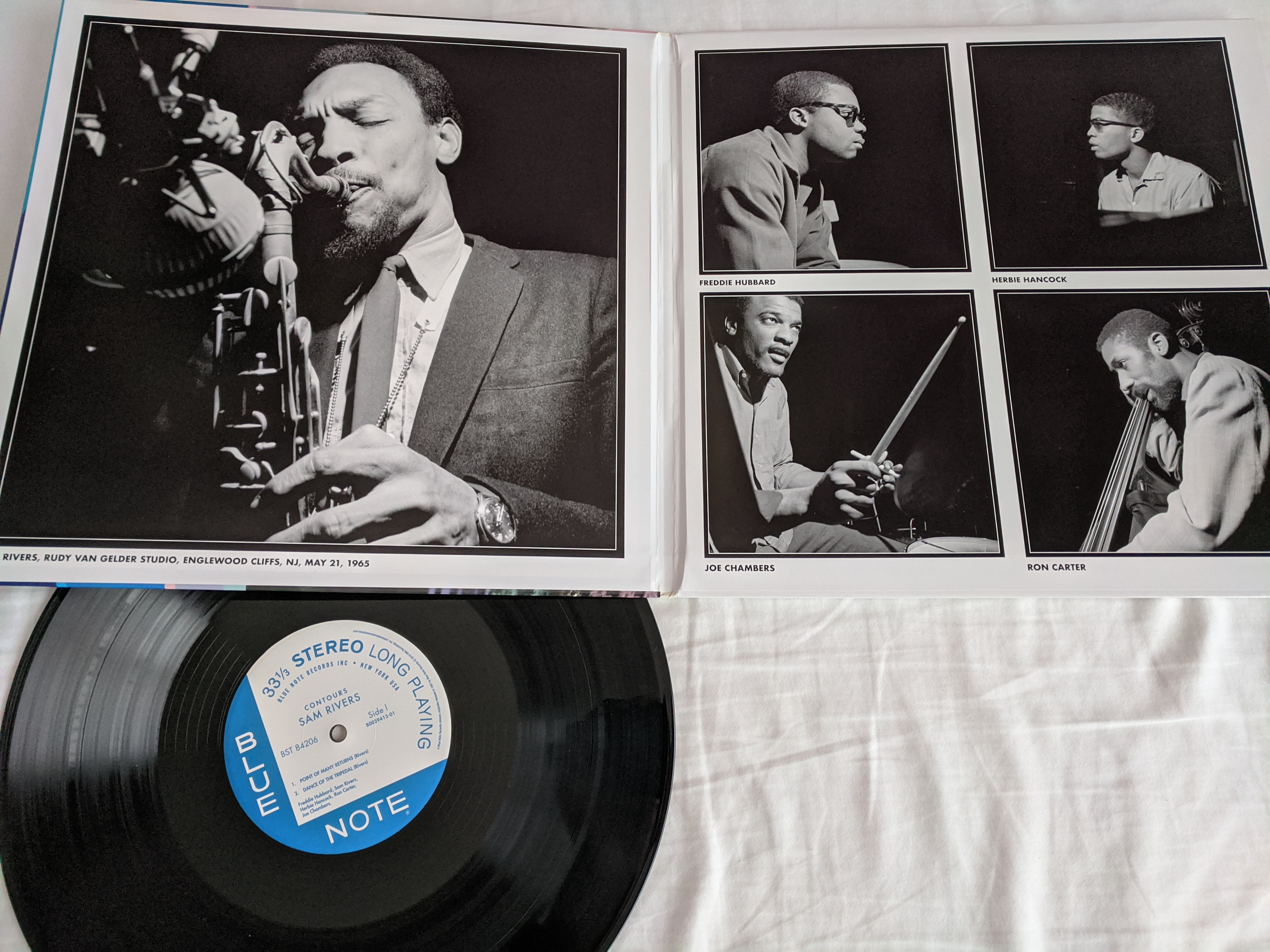 Both are great. Sam Rivers is really an underrated sax man. He started his Blue Note tenure playing with a 13 year old Tony Williams (more on this) but on this album the drums are handled by Joe Chambers. The rest of the quintet make up some of the giants of 60's jazz: Herbie Hancock, Freddie Hubbard, Ron Carter; this is a bit of a midway point for Sam Rivers between the bop and the avant-garde. Not long after a good, solid listen of thse two albums I was talking to my friend who told me the Tone Poet series was OK but that they probably used digital masters for the cuts. Going into some details into why mastering for vinyl from digital is kinda voodoo, he mentioned the Music Matters re-issues. I remembered that Micheal Fremer saying that some of his copies of the Music Matters re-issues were the best of the dozens of copies of the same of the Blue Note albums that he had. My friend also mentioned that these re-issues were probably going to be the best that any of these albums will ever sound. These were reissues from the original analog tapes. With advice like that, I had to go look into buying some.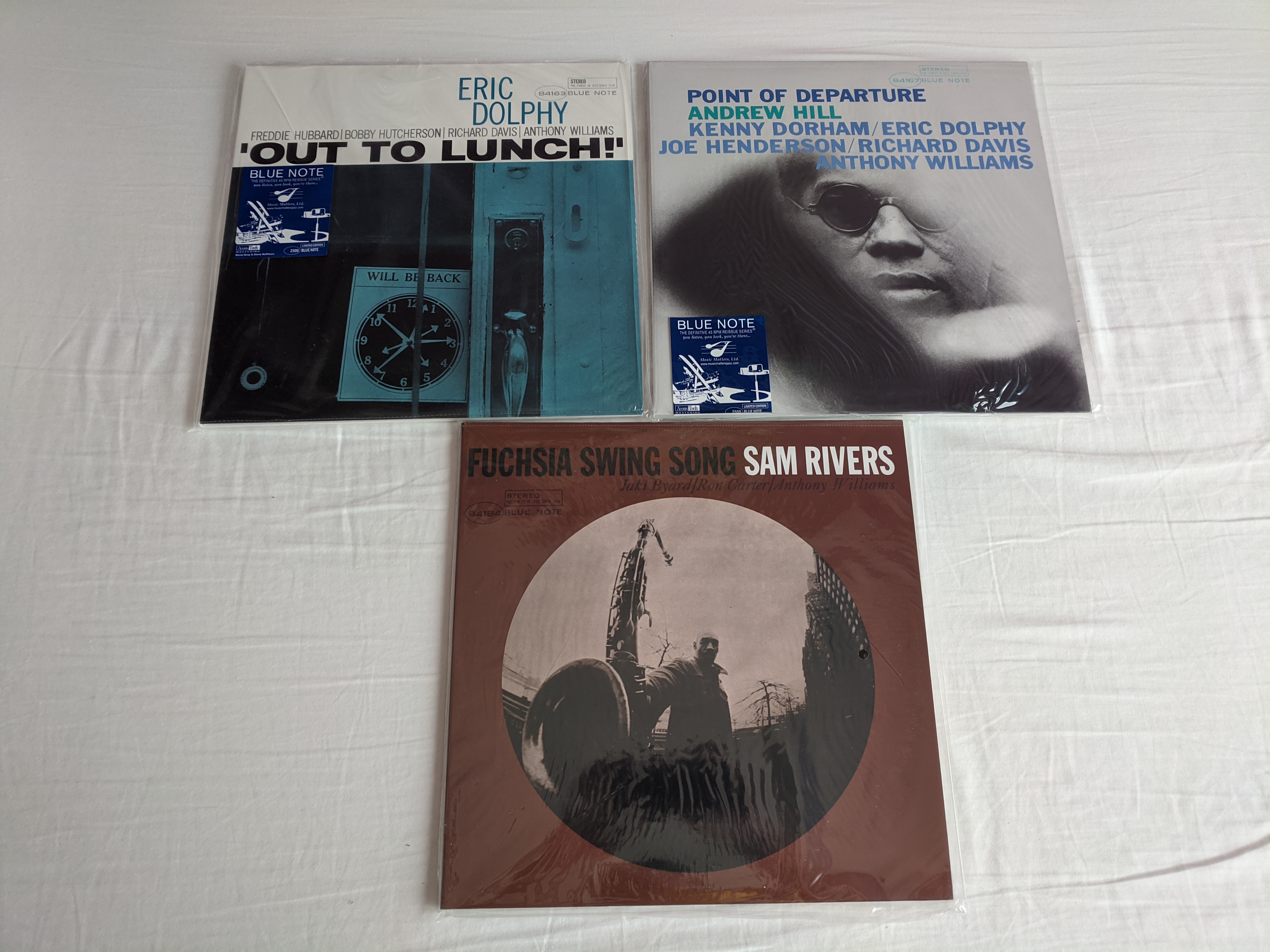 These are 45rpm 180g re-issues. Just like with the Tone Poet releases, these are high quality with similar thick solid sleeves. These were actually hard to fit into the mylar sleeves which are usually too large for regular records could barely fit over these Music Matters releases. They're also not as cheap as the Tone Poet releases, some upwards of $100 a copy.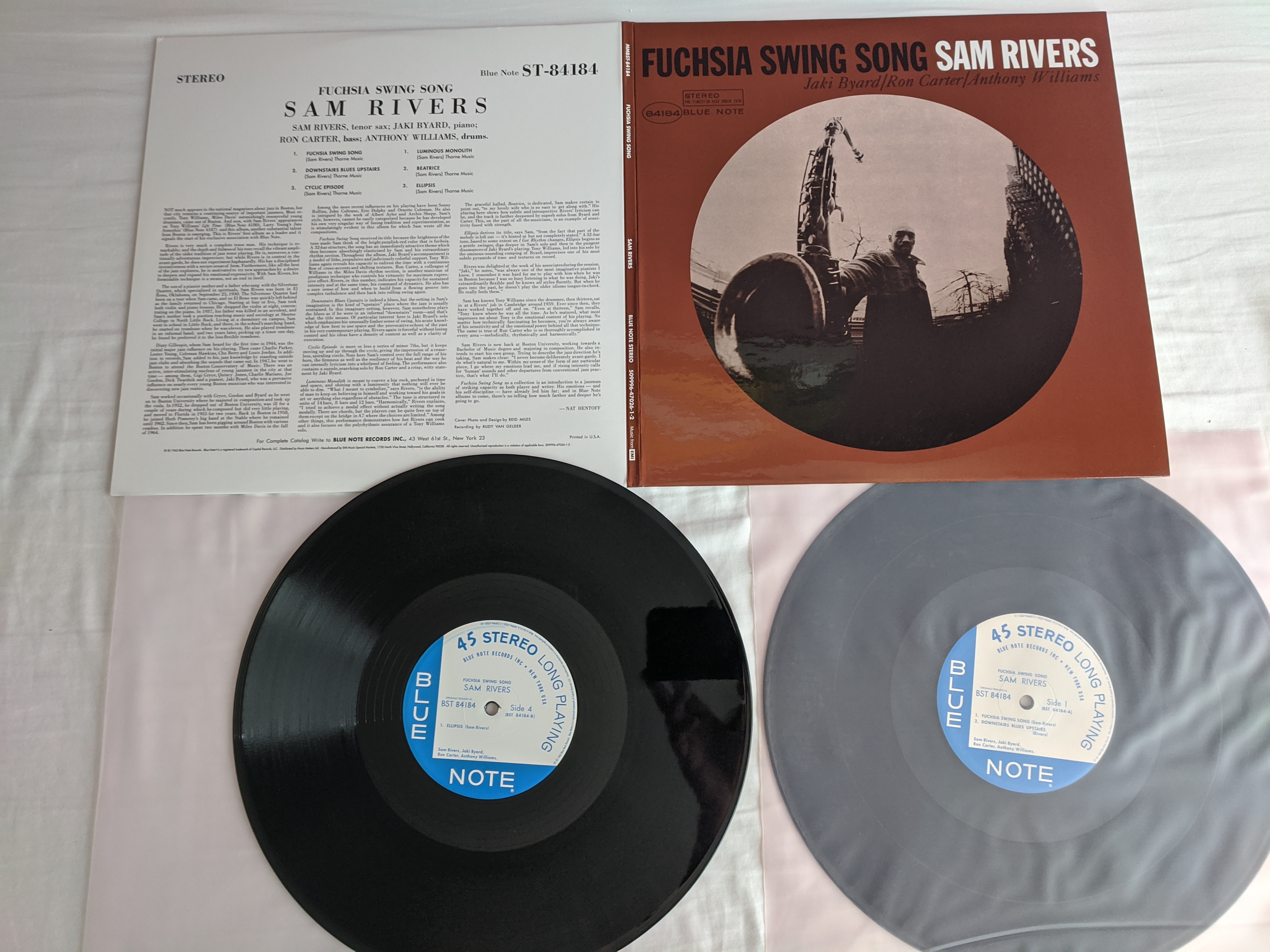 The Sam Rivers "Fuchsia Swing Song" has been a recent favorite on my jazz playlists. Released before the "Contours" album, this included Ron Carter and Tony Williams along wih Jaki Byard on the piano, and this is more straight up bop. Not only is this the first album with Blue Note but the first album as a band leader.
This album needs no introduction, billed as Eric Dolphy's most adventurous album, even for a person who regularly breaks molds of the jazz at the time. I didn't own this album on vinyl and decided I'd put this one in my collection as a Music Matters reissue.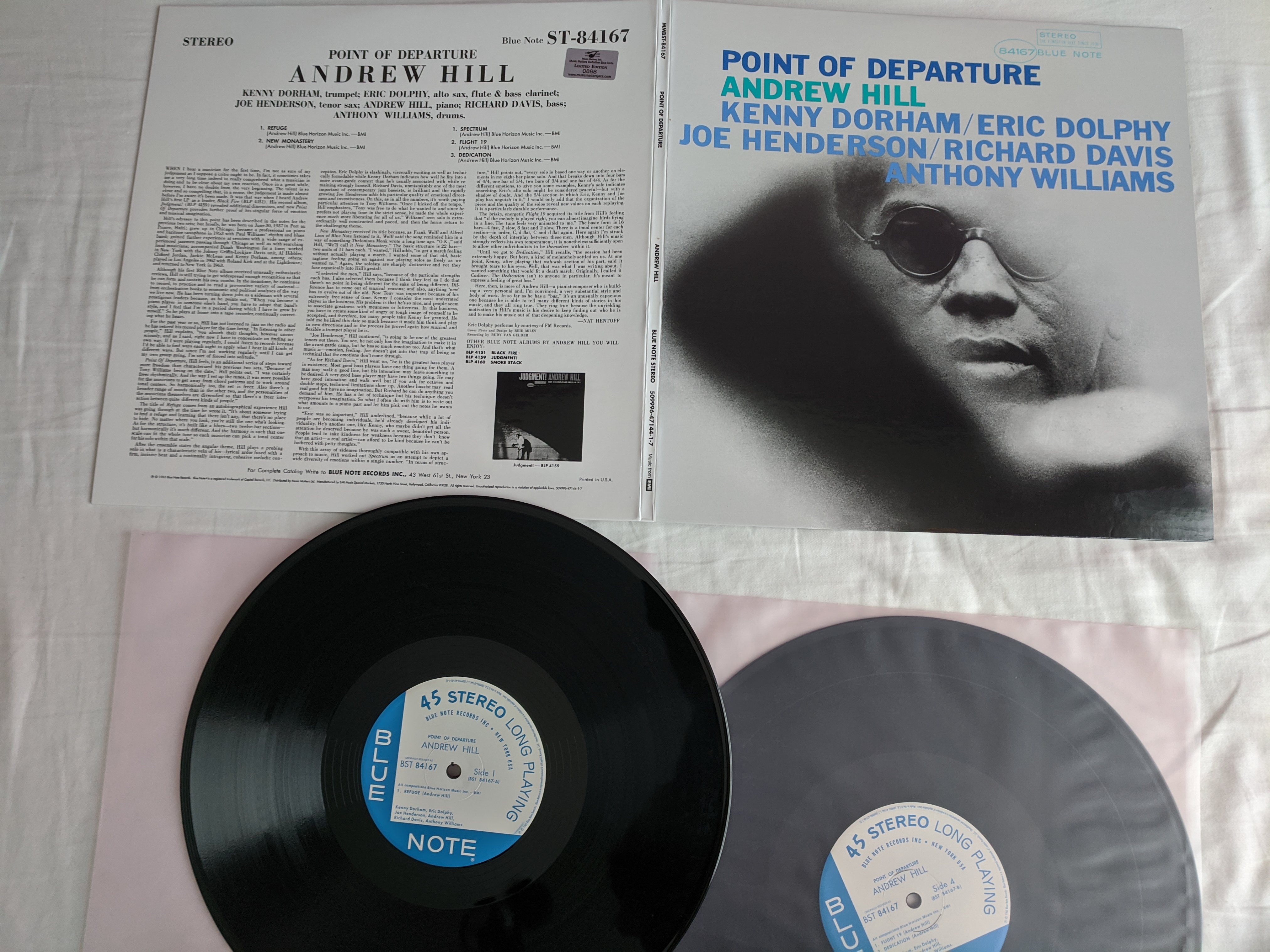 Finally, Andrew Hill's "Point of Departure", another album that needs no introduction, this is probably the pianist's most well known recording. The compositions are complex and performed by the likes of Eric Dolphy, Tony Williams (you may be seeing a pattern at this point), Kenny Dorham, Joe Henderson, and Richard Davis on bass.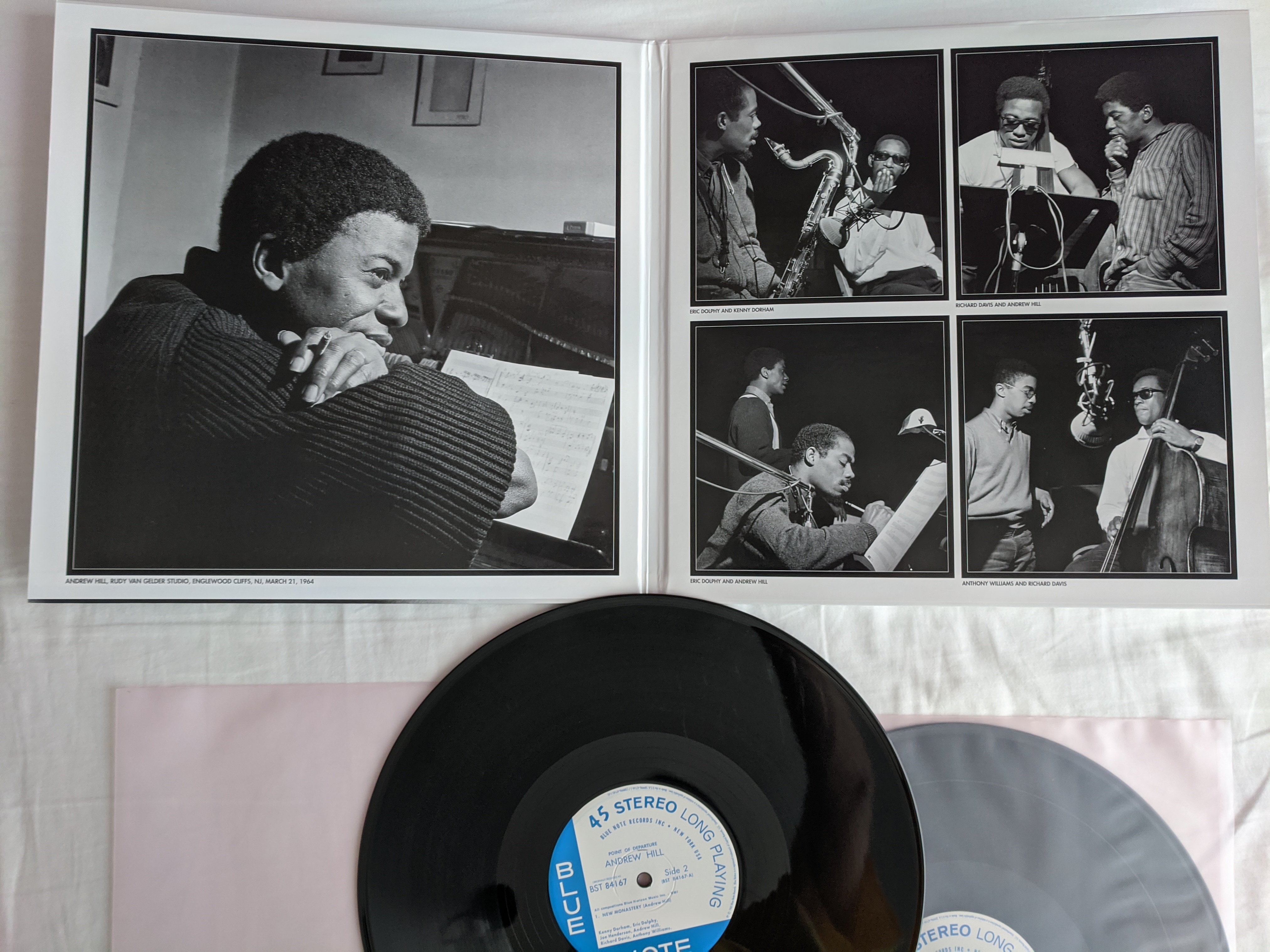 So... these albums sound amazing. And it may have been a little bit of confirmation bias but my wife sat in for a few listens and she was equally blown away, and told me to spend more money on these Music Matters releases. There's this crisp but delicate floatiness with all of the high end that sound as if the cymbals are just floating in the air right in front of you. So much of these albums are just crystal clear with like absolutely no noise or distortion. I can hear the pads on a saxophone's keys tap against the horn, it's so good. All about jazz has a review of the Fuchsia Swing Song album stating:

The Music Matters reissue of saxophonist Sam Rivers' Fuchsia Swing Song is likely the finest pressing of this record ever produced. Remastered from the original two- track tapes, and pressed on two 180 gram 45 rpm LPs, this vinyl is dead quiet, and sonically stunning. The instruments are huge in the soundstage and the clarity blows any CD version—and likely most prior vinyl versions—out of the water. Add to that a gorgeous gatefold cover with additional session photos and thick plastic sleeve liners, and this truly ranks as a first-class, ultra deluxe edition of this 1964 Blue Note classic.

I took my wife's advice and ordered myself 3 more albums. One of them is "Introducting Johnny Griffin" on the SRX, which they describe as:

SRX stands for "Silent Running Xperience." SRX is our own proprietary formula, conceived and developed by Rick Hashimoto of Record Technology and manufactured by Neotech. Its noise floor is fathoms lower than any other vinyl we know of out there past or present. Records pressed with it look like normal black discs until you hold them up to the light and see that they are translucent and smoky, silvery gray in color. The near-perfect silence of SRX Vinyl virtually frees the music from groove noise and draws you further into the listening space, setting it in relief so distinct, full and spacious it's nearly sculptural. You hear more of what's on the original tapes, not only of the notes played on the instruments but the experience of the event itself.

So I'm exciting to get to check it out. I may post something about that when I get a chance. By the way, there's a documentary called "Blue Note Records: Beyond the Notes" about Blue Note that is very excellent. Here is the trailer.

Filed under: Music
4/17/2020
---
HOME,CONTACT, TWITTER,